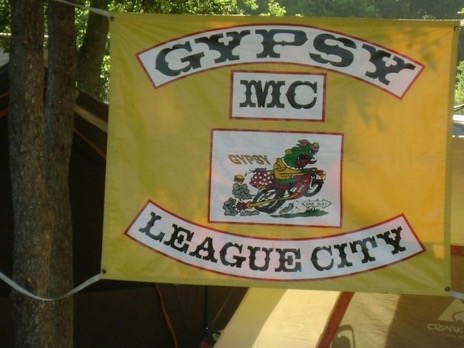 League City secretary, Goldfinger, has put together a great article and photos that focus on the importance of tradition and culture within a motorcycle club. He makes analogies to the similarities of MC and military culture and correctly attributes the link from clubs formed following World War II. I think he's made some excellent points and I always appreciate his contributions ... Raoul


Here's Goldfinger's Thoughts:

Many of today's motorcycle clubs were formed by members who had left the military and were looking for something similar in their civilian life. Today, most motorcycle clubs are set up like military units with a heavy family influence. This article is my attempt to express my feelings about how I think traditions influence clubs and chapters and how traditions further influence the overall culture of a motorcycle club.


Read More...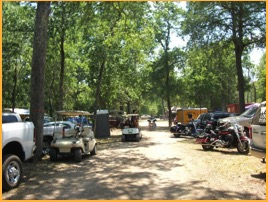 Gypsy MC Mandatory 2011 is done and it's Friday after the party. I'm assuming that our members are back home and safe. The aches and pains of travel and sleeping on the ground, the hangovers and the sunburns should be healed by now. I think it's safe to say that this year's event was a big success. As Mouthpiece is prone to say, "A good time was had by all." From what I've heard, we had only one call for emergency medical services … as they say, you're not having fun 'til they dial 9-1-1. Sadly, one of our members, Lufkin Gypsy RIP, passed away Friday night at a Houston area hospital. His funeral was held on Wednesday. Two Huntington members were seriously injured when they went down on their way home from the run - we pray for their speedy and complete recovery. We even had a wedding ceremony for Young Buck and Sarah that was performed by the very able Crazy Bob. What can be said - we're a big family and all manner of things happen to us as we travel down life's highway.

For me, Mandatory 2011 was one of, if not, THE best of the eleven Mandatories I've attended. This one was special to me for two reasons: first, I was awarded my Lifer patch (a testament of both my endurance and love for this club) and second, I sewed a set of red rockers onto a brand new set of colors. These red rockers indicate my appointment as Internet Officer and member of the executive board. Now I get to sit at the front of the room during our president's meetings and look into the eyes of the area and chapter leadership of the club. I'm pleased to receive this recognition for the work I've done as a white rocker and I promise to continue bringing the message of what life in the Gypsy MC is like in photos and words that describe our culture and history.

Read More...