I Am Fallen Brother by Gyspy Truck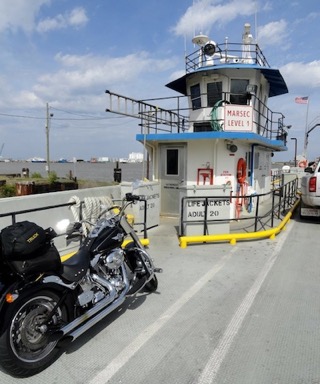 I was sitting on a concrete table outside the dealership when Mouthpiece called. "You goin' on a run this weekend?" he asked. I told him that I was not planning on it, but what did he have in mind? After we hashed out a couple of ideas and options, we settled on making a 24-hour turnaround to the Pickle Party, which is exactly what we did.


I went to work after the oil change at the dealership, finished what I had to get done, and then went home to pack my little tail bag with the essentials: pillow, blanket, t-shirt, toothbrush, and cigars. The excitement built as I anticipated the road, and eventually being with my Gypsy family that night. You know exactly what I mean, right? If you go on runs, O faithful reader, you know that feeling. A mini-vacation. A family reunion with family you actually like. A party with non-judgmental people. Those feelings were still fresh from the previous run.

Just a few weeks before the Pickle Party, a pack of us left from Big EZ's house to ride to Fallen Brother. Another fast turnaround trip. But that ride was for much different reasons than most of the others. This year's Fallen Brother was specific for me, and the rest of my chapter for that matter.

As many members of the Gypsy nation know, our Houston Prospect J2 went down at the end of 2012 in an accident that came very close to killing him. As I sit here writing at the beginning of springtime, he is still in the hospital, slowly healing day by day. I go see him, and every time I have this fantasy about him being all better and back out on the road. Some days I imagine that the accident never happened. He should still be riding with us. And that hurts.


I thought about that on the day of the Fallen Brother run as we made our way west on 90. When our pack pulled in to the corner store at the intersection in Seguin, I saw the sea of gold scattered along the side of the building. The first thing that came to mind was, "I am Fallen Brother." Each one of us knows someone who needs the help of the club in some way. Each one of us makes some sort of contribution, whether money, housing, or prayers. Fallen Brother is not an organization... it's each one of us. I am Fallen Brother.

In many ways, that realization impacted the next two runs I went on. Between the Pickle Party that Mouthpiece and I invaded on that spontaneous Friday, until the following rainy Saturday when I rode home from Jennings, I put down right at 1000 miles in the course of eight days. Every one of those miles was beautiful and horrible. The beauty was in the bluebonnets, the warm air, the wind coming off the Gulf of Mexico, and simply being with family; the horrible part was the guy who was missing, the guy in the hospital. Our Prospect was supposed to be riding right behind me, just as he did to Surfside, the Halloween Party, and Monty Mann. There was an order of how things should have been, and that order was interrupted. Everything about the runs felt "right" except for that.

As I rode by myself that Thursday afternoon to the Jennings "pre-party," I took time to pray for Prospect J2, and to reflect on what it really means to be a Fallen Brother. It was like the ride from the week before all over again. Only this time, it was even more serene. People who ride a bike are the only ones who can understand how a Harley at 80 miles per hour can feel "quiet." But on these contemplative rides through the countryside, I took J2 with me, just as many of us do these days.

I took my fallen brother with me on the ferry that crossed the ship channel along the Louisiana coast. The roar of the boat drowned out all other noise, and as I stood there and stared at my bike as she sat lonely on the deck, it struck me how much more sense it would have made to have another bike there beside her.

To call yourself a "Fallen Brother" acknowledges all those riders who were not able to come on your most recent ride, that the pack should be a little thicker than it was that day. We Gypsys cherish the importance of one another. With all of our quirks, the one thing that matters the most is the person riding next to me, or the brother at the run who says, "Here try this!"

Over the past two years, I have grown very comfortable with identifying myself as a Gypsy. But through a tough lesson I wish I never learned I am getting to the point where I say with honor, "I am Fallen Brother."