April/17/2012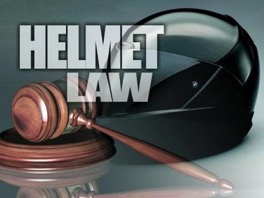 On behalf of the NCOM Board of Directors we congratulate the State of Michigan on a job well done and to all who supported them.

James D. "Doc" Reichenbach II
Chairman of the Board
National Coalition Of Motorcyclists

April 13, 2012
Michigan Is Helmet Free At Last! Michigan gained freedom today when Gov. Snyder signed the bill (SB291) into law (PA #98) that repeals the 37 year old mandatory helmet law. The repeal is effective immediately!!! Make sure you have $20,000 medical benefits on your bike and ride safe.
Thanks to everyone who made a phone call, sent a letter or a postcard, or sent an e-mail.....your efforts made a difference.
Ride Free.
Angel
Legislative Director - Michigan Confederation of Clubs

Read More...