December/28/2011
THE AIM/NCOM MOTORCYCLE E-NEWS SERVICE is brought to you by Aid to Injured Motorcyclists (A.I.M.) and the National Coalition of Motorcyclists (NCOM), and is sponsored by the Law Offices of Richard M. Lester. If you've been involved in any kind of accident, call us at 1-(800) ON-A-BIKE or visit www.ON-A-BIKE.com.
COAST TO COAST BIKER NEWS
Compiled & Edited by Bill Bish,
National Coalition of Motorcyclists (NCOM)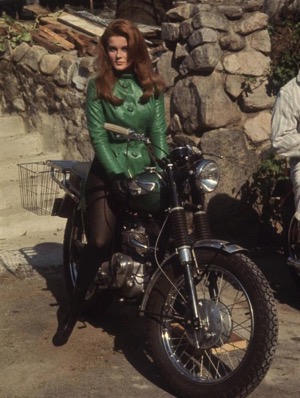 FEDERAL HELMET LEGISLATION NARROWLY AVERTED
Due to the quick actions of concerned motorcyclists across the country, a major federal transportation measure narrowly avoided becoming a bill to encourage states to enact helmet laws nationwide.

On Monday, December 12 Senator Frank Lautenberg (D-NJ) filed an amendment to S.1449 the "Motor Vehicle and Highway Safety Improvement Act of 2011" that would call for mandatory helmet laws nationwide and could jeopardize funding for Motorcycle Safety programs across America.

By Tuesday the motorcycle community was alerted to Lautenburg's efforts by national and state motorcyclists' rights organizations, including the National Coalition of Motorcyclists (NCOM) and numerous NCOM Member Groups, and riders were urgently urged to contact their U.S. Senators to oppose the amendment -- and time was of the essence because a Senate committee was to vote on the bill the following day!


Read More...