May/10/2011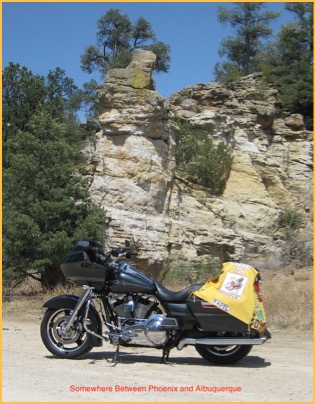 If you've never attended an NCOM Convention it may be difficult to picture a conference room with nearly a thousand bikers (all wearing their club colors) who are listening attentively to a State Senator, a City Mayor or an AIM lawyer explain the subtle nuances of a bill, a law or the strategy for a repeal. You may not be able to picture members of clubs that may have had serious differences working together to solve problems that impact not only themselves but all motorcyclists. That's exactly what happens at the annual NCOM Convention and you can rest assured that spirit of cooperation goes home with each attendee to their local MC Chapter, their Abate Chapter, Confederation of Clubs, or State Motorcycle Rights Organizations (SMRO).


The 26th Annual National Coalition of Motorcycle Riders (NCOM) Convention was held in Albuquerque May 5-8. Richard Lester, founder of NCOM and AIM (Attorney's for Injured Motorcyclists) dedicated this years conference to Sputnik, legendary legislative warrior who died in June 2010. Sputnik's influence was recognized and his presence missed at every session of the conference from the Opening Ceremonies, the Ringing of the Bell in the General Session and a special remembrance during the Silver Spoke Award Banquet. Sputnik's memory continues to inspire awareness and motivate warrior motorcyclists to continue to fight for our rights and freedoms as bikers.

God Bless Sputnik ... may he Rest in Peace!

Read More...