June/22/2012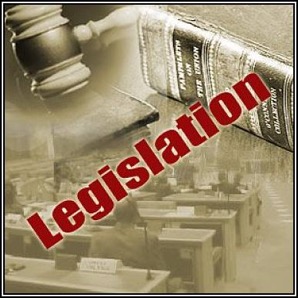 THE AIM/NCOM MOTORCYCLE E-NEWS SERVICE is brought to you by Aid to Injured Motorcyclists (A.I.M.) and the National Coalition of Motorcyclists (NCOM), and is sponsored by the Law Offices of Richard M. Lester. If you've been involved in any kind of accident, call us at 1-(800) ON-A-BIKE or visit
www.ON-A-BIKE.com
.

NCOM BIKER NEWSBYTES
Compiled & Edited by Bill Bish,
National Coalition of Motorcyclists (NCOM)

NCOM CONVENTION LAPS THE CIRCLE CITY
Indianapolis is known for its world famous racetrack, but few people realize that the first race ever ran at the "brickyard" was with motorcycles way back in 1909. After more than a century, we're still in a race -- but it's not a shiny trophy we're out to win, but our rights as riders.

The 27th annual NCOM Convention was held over Mother's Day weekend, May 10-13, 2012 at the luxurious J W Marriot in Indy, and this yearly gathering drew bikers' rights activists from across the country to discuss topics of concern to all riders; such as biker discrimination, motorcycle-only roadblocks, and mobilizing motorcyclists to advocate motorcycle-friendly legislation and defeat anti-biking bills. Early motorcyclists didn't face many restrictions on themselves or their machines, and our goal as grass roots activists over the years has been to maintain our Freedom of the Road, while promoting a pro-motorcycling agenda to make roads safer for future riders.


Read More...