March/20/2013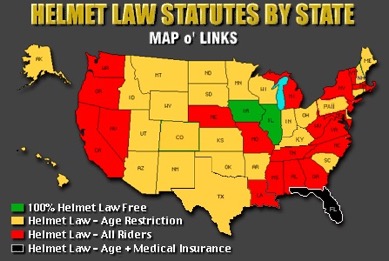 THE AIM/NCOM MOTORCYCLE E-NEWS SERVICE is brought to you by Aid to Injured Motorcyclists (A.I.M.) and the National Coalition of Motorcyclists (NCOM), and is sponsored by the Law Offices of Richard M. Lester. If you've been involved in any kind of accident, call us at 1-(800)ON-A-BIKE or visit
www.ON-A-BIKE.com
.
NCOM BIKER NEWSBYTES
Compiled & Edited by Bill Bish,
National Coalition of Motorcyclists (NCOM)
LEGISLATION WOULD PROHIBIT E15 GAS PENDING FURTHER INVESTIGATION
Congressman Jim Sensenbrenner (R-WI) has introduced H.R. 875, which would require the Environmental Protection Agency to stop the use of gasoline containing 15% ethanol (E15) until its harmful effects are investigated further. H.R. 875, introduced on February 28, would repeal the EPA's waiver decision approving the use of E15 and the authority of the agency to grant further decisions until the EPA seeks an independent scientific analysis of the effects of the E15 blend. "There have been several tests and warnings highlighting E15's harmful effects on engines and their components, but they have all been dismissed by the EPA. Therefore, we must force the EPA to stop the use of E15 fuel until the serious safety, durability, performance and environmental concerns have been addressed," announced Rep. Sensenbrenner.
Read More...